I learned a hard truth today in my journey. Thanks Junior.
I don't like accepting things I cannot change. I see an opportunity in changing everything, at every moment, for every situation. Anything less is failure. This is my downfall.
I live with high expectations for myself, and with that, I live with even higher expectations from those that should have learned from my mistakes and how I triumph over them! OH MY GOODNESS. Are you getting a glimpse in my crazy psyche?? LOL. This is a great awakening.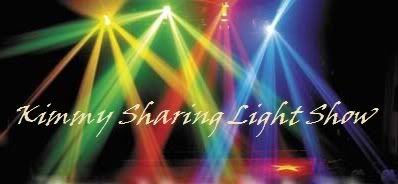 Each person is like an actor who wants to run the whole show, that's me, "The Kimmy Show. "
All this pressure, of running, promoting, sharing, "The Kimmy Show" and setting the expectation that all who don't follow my ideas, will fail, cause I am sharing light dammit!! LISTEN or despair.
Junior tells me, "Your not unique like you think you are."
Kimmy says, "Who do you think you are? Yes, I am KIMMY of KIMMY SHARING LIGHT"
I thought I would take a different approach, helping, sharing. However, after negative response, I was brought to a different realization. Some people don't want help, and some families would rather find something, or someone to blame, (even their own genes), in lieu of trying.
It is not my place to help the world, nor judge when someone refuses.
Of course, I don't "get it." And asking why now just seems moot.
What is my intent?
Does it affect me, or my immediate family?
If the answer is no, am I even bothered? Or is my ego telling me I SHOULD be bothered?
Kimmy Sharing Light, also means, Kimmy Letting Go.
I can focus on doing more, for myself, and family. I am blessed with wonderful family, inlaws, nieces and nephews.
Sharing light with Kimmy. Striving to create a path between the present course of events and a new course; leading to new outcomes. Are you with your true Soul Mate? Are you compatible emotionally and mentally?
Try a free sample Soul Mate Compatibility reading
.